973-453-0808
Drug And Alcohol Treatment At An Outpatient Program In West Caldwell
Every patient takes a particular path to addiction recovery, and you deserve treatments that are suitable for your specific experiences. At The Counseling Center at West Caldwell, we conduct many treatment programs in order to supply the therapy you need for substance use or mental health disorders. While attending our Outpatient Program in West Caldwell, you'll have access to recovery-driven group and individual therapy that allows you to remain sober while leading your daily life.
Who Might Benefit From Our Outpatient Program In West Caldwell?
Our Outpatient Program (OP) is an alcohol and drug use treatment program for West Caldwell area adults age 18 and older. This program offers addiction and mental health counseling for people who seek ongoing therapy but not round-the-clock medical care. Many of our patients have completed residential detox or an inpatient rehab program and want additional guidance in conquering substance use.
If you call The Counseling Center at West Caldwell to explore your treatment, we will organize a comprehensive assessment to understand your substance use and medical history. Our skilled clinicians review this information to determine if OP treatment -- or a different treatment -- will be suitable. We strive to offer personalized drug or alcohol use and mental health services tailored to your needs and recovery targets.
Live Your Life While Attending Substance Use Therapy
Dissimilar to inpatient detox and rehab centers, The Counseling Center is not designed for 24-hour residential support. Instead, you'll obtain skilled support in the days or evenings while still living at home. Outpatient care options give you the chance to go to work each day and get the support from friends and family while continuing with your recovery.
As part of our Outpatient Program for West Caldwell, we'll work with you to establish a personalized plan of treatment. This strategy will help you gain an understanding of the past experiences that influence mental health and addiction. Please note, your personalized treatment plan could be adjusted as you proceed through the Outpatient Program.
Why Seek OP Treatment At The Counseling Center?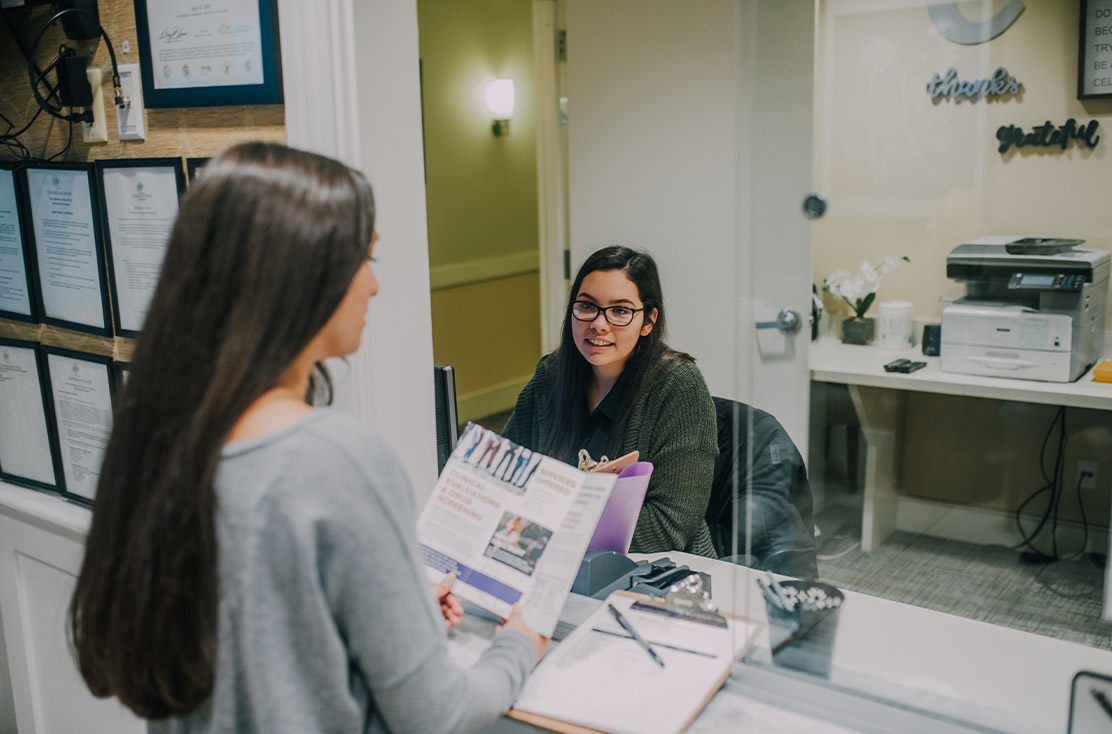 The services at The Counseling Center are intended to help you overcome substance use and attend to the mental health disorders that might led to it. Directed by skilled therapists, you'll be able to:
Continue drug and alcohol use treatment while residing at home
Work and take care of your family while getting help for yourself
Get treatment for both the psychological and physical aspects of addiction
Avoid relapse with ongoing sobriety support and Medical-assisted Treatment (MAT)
Create a solid local support group of peers and trained professionals
Battle Addiction At Its Foundation In Outpatient Therapy
Substance use frequently arises from fundamental mental health disorders. To properly care for addiction, we also have to manage these co-occurring disorders. The Counseling Center employs evidence-based treatment to provide the highest level of substance use services possible. Our Outpatient Program relies on group and individual therapy to help you boost your mental health and conquer substance use|.
Our group therapy discussions are guided by expert counselors and typically consist of a maximum of 15 people. In group sessions, you'll:
Converse about the struggles of substance use disorder with fellow participants
Explore how to enhance mental health
Hear the stories of others also in recovery
Create encouraging bonds
Our OP in West Caldwell also includes individual therapy. Talking face-to-face with a counselor in a confidential setting lets you examine your unique difficulties and discuss remedies tailored to you with no feeling like you're being judged. Our therapists use established methods to attend to the mental health and traumatic experiences that frequently prompt alcohol and drug use and help you build ways for dealing with life without the need of substances.
Find Help In The Outpatient Program At The Counseling Center at West Caldwell
If you or a loved one seeks care for a substance use disorder, help can be found now. Place a call to 973-453-0808 or complete the following form. You'll get an immediate response in spite of the hour or day. The Counseling Center is always here for you.