973-453-0808
Alcohol And Drug Use Counseling Services Near Parsippany
The Counseling Center offers a range of addiction counseling treatments to examine both the physical and the psychological element of addiction. The options at our outpatient treatment center near Parsippany make it more convenient to incorporate treatment with your daily life. You'll attend therapy guided by our knowledgeable professionals to improve your mental health and coping abilities. And because every individual is unique, we customize your therapy to fit your needs.
Receive Substance Use Counseling As Part Of Our Continuum Of Care
The Counseling Center is a single element of Praesum Healthcare's continuum of care. Praesum's objective since 2004 has been to provide individuals around Parsippany with nurturing, individualized addiction treatment at authorized facilities. We know those in our care have better odds of prevailing over substance use when we design treatment for your specific needs.
A big section of the Praesum Healthcare system, The Counseling Center at West Caldwell supports you with substance use outpatient therapy near Parsippany. Patients usually progress into our facility after the completion of drug or alcohol detox or inpatient rehab programs. We help you find a sober life with proven treatment that address related triggers and trauma typically present with drug and alcohol use. Different from residential care, you get to schedule therapy around your family and work commitments and are able to go home at night.
Discover The Ideal Outpatient Program Near Parsippany
Get the right treatment with the outpatient programs at The Counseling Center. Our carefully designed treatments give you a better perception of drug and alcohol use and related disorders, build up your mental health, and help you avoid a relapse. We'll perform a medical and psychological evaluation so our expert personnel can help determine the perfect treatment for you.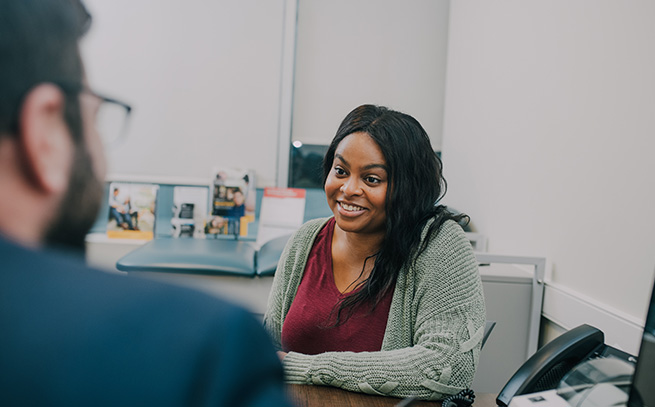 Intensive Outpatient Program
Participate in your addiction treatment while balancing your normal responsibilities with our intensive outpatient program (IOP) in Parsippany. Many people move on to IOP after finishing an inpatient rehab program and still want help working towards long-term sobriety. Our Intensive Outpatient Program requires three group sessions and at least one individual therapy session weekly.
Outpatient Programs For Substance Use And Mental Health
We also have less structured Outpatient Programs that use proven therapy treatments that focus on your substance use or pertinent behavioral disorders. This course of treatment normally has you attending shorter group therapy sessions three times a week and follow a personalized schedule for individual and family therapy.
Medication-Assisted Treatment
Medication-assisted treatment (MAT) uses medications to curb cravings and withdrawal symptoms. If this kind of treatment is right for you, we can prescribe and help administer the daily, weekly, or monthly doses. By mitigating cravings, you can focus on your recovery near Parsippany.
Outpatient Therapy near Parsippany
The Counseling Center strives to provide personalized services to meet your needs at our modern treatment center. Group, individual, and family counseling is utilized to look at all sides of alcohol and drug use, including co-occurring mental health disorders. In treatment, you'll find:
Group Counseling: Group Therapy is headed by trained counselors and limited to less than 15 participants. Everyone is given the chance to share their experiences and insights of the substance recovery process. Find the shared support and help you need to handle any feelings of loneliness and guilt.
Individual Therapy: One-on-one or Individual Therapy gives you the opportunity to talk one-on-one with a licensed counselor. You are able to discuss extensively about your addiction without worry of judgement.
Family Therapy: Counseling for families gives you the chance to include partners and other family members into your recovery. Our empathetic counselors let families sort out trust issues and boost communication while dealing with the stress of drug and alcohol recovery.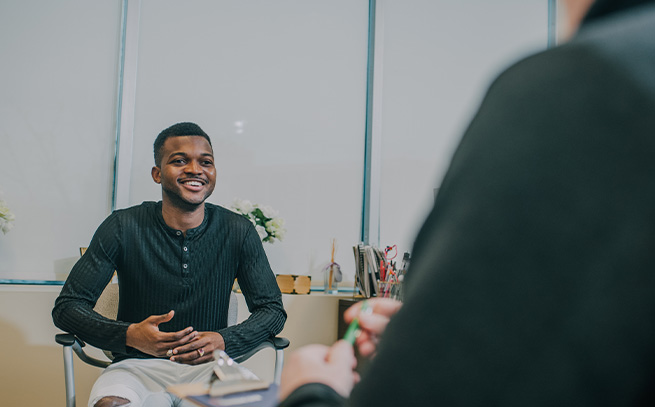 Move Forward In Your Recovery With Professional Mental Health Treatment Near Parsippany
At The Counseling Center, we understand the powerful bond between mental health disorders and addiction. Our professional therapists will help you identify and address the co-occurring disorders or past trauma that have led to alcohol or drug use and continue to hamper recovery. These may include:
Anxiety
Depression
Obsessive-compulsive behaviors
PTSD
Bipolar disorders
ADHD
Your specific wants are always represented as we create an individual care plan. And, our clinicians are able to take a variety of complimentary therapies, including:
Cognitive behavioral therapy
Trauma-informed therapy
Dialectical behavioral therapy
Motivational interviewing
Our therapy lets you develop necessary skills for sobriety while taking on any mental health obstacles you face. If appropriate, our experienced therapists may prescribe medicines for mental health. You may also find our life skills sessions beneficial as they help you deal with your daily communication while creating a better future free of substance use.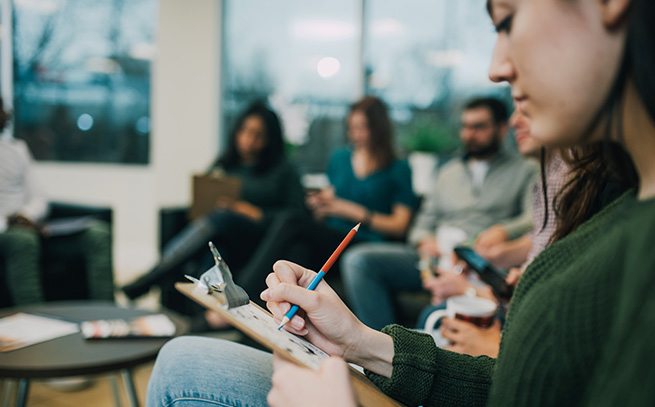 Need Outpatient Substance Use Treatment Near Parsippany? Reach Out Today!
Are you looking for mental health therapy as you work on your alcohol and drug addiction? Reach out to The Counseling Center at West Caldwell at 973-453-0808 or complete the following form to find the support you need. Our support staff replies to all questions promptly, regardless of the hour. We are waiting to help you.