973-453-0808
Counseling Services For Addiction And Behavioral Health Near Pompton Plains
When you're looking for outpatient treatment for substance use and mental health disorders near Pompton Plains, turn to the trusted professionals at The Counseling Center. Our treatments follow a personal approach, so you can participate in important individual and group therapies that fit around your usual life and activities. Our understanding staff and individualized approach to treatment make The Counseling Center your preferred place for intensive outpatient treatment, co-occurring mental health services, and other services for lasting recovery.
Receive Substance Use Counseling As Part Of Our Continuum Of Care
The Counseling Center is a single element of Praesum Healthcare's continuum of care. Praesum's objective since 2004 has been to provide individuals around Pompton Plains with nurturing, individualized addiction treatment at authorized facilities. We know those in our care have better odds of prevailing over substance use when we design treatment for your specific needs.
A big section of the Praesum Healthcare system, The Counseling Center at West Caldwell supports you with substance use outpatient therapy near Pompton Plains. Patients usually progress into our facility after the completion of drug or alcohol detox or inpatient rehab programs. We help you find a sober life with proven treatment that address related triggers and trauma typically present with drug and alcohol use. Different from residential care, you get to schedule therapy around your family and work commitments and are able to go home at night.
Discover The Ideal Intensive Outpatient Program For You Near Pompton Plains
The Counseling Center has differing outpatient programs that helps you accomplish your recovery targets. Every program will give you a better understanding of addiction and co-occurring disorders, improve your mental health, and prevent relapse. After a complete mental health and medical assessment, our expert clinicians will help you decide which choice is appropriate for you.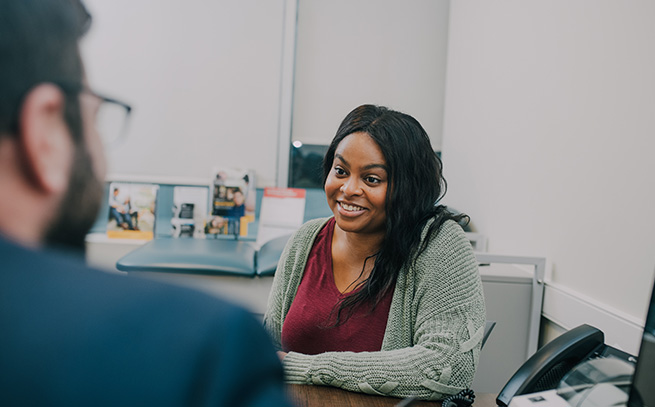 Intensive Outpatient Program
Get expert drug and alcohol use therapy and still do your daily obligations in our Intensive Outpatient Program (IOP) in Pompton Plains. If you've finished inpatient detox or rehab and are looking to keep progressing in your therapy, this program is the next step. Your plan may have a minimum of three group therapy sessions and one individual therapy session.
Mental Health And Substance Use Outpatient Program
Our usual Outpatient Program at The Counseling Center uses various therapy methods to treat any fundamental mental health disorders and bolster your continued efforts in recovery. Many people in this program participate in shorter group therapy three times weekly and have a personalized schedule for family and individual sessions.
Medication-Assisted Treatment
Whenever cravings pose a threat to your progress, the credentialed medical team at The Counseling Center could make a recommendation for Medication-assisted Treatment (MAT). Whenever appropriate a doctor may prescribe approved medications to help mitigate cravings and let you maintain your commitment to recovery and living your life without drugs or alcohol.
Outpatient Therapy near Pompton Plains
The Counseling Center strives to provide personalized services to meet your needs at our modern treatment center. Group, individual, and family counseling is utilized to look at all sides of alcohol and drug use, including co-occurring mental health disorders. In treatment, you'll find:
Group Counseling: Headed by trained counselors and limited to less than 15 participants. Everyone is given the chance to share their experiences and insights of the substance recovery process. Find the shared support and help you need to handle any feelings of loneliness and guilt.
Individual Therapy: Individual Counseling gives you the opportunity to talk one-on-one with a licensed counselor. You are able to discuss extensively about your addiction without worry of judgement.
Family Therapy: Gives you the chance to include partners and other family members into your recovery. Our empathetic counselors let families sort out trust issues and boost communication while dealing with the stress of drug and alcohol recovery.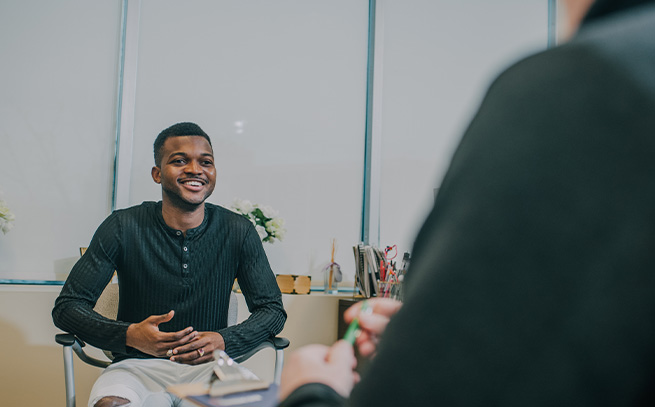 Move Into A Healthier Life With Compassionate Mental Health Treatment Near Pompton Plains
The Counseling Center understands the unmistakable bond between alcohol and drug use and mental health. We help you pinpoint and deal with the co-occurring disorders or trauma that may contribute to substance use and keeps you back from a long-lasting recovery. We'll help you with:
Anxiety
Depression
PTSD
ADHD
Obsessive-compulsive behaviors
Bipolar disorders
Your specific wants are always represented as we create an individual care plan. And, our clinicians are able to take a variety of complimentary therapies, including:
Cognitive behavioral therapy
Trauma-informed therapy
Dialectical behavioral therapy
Motivational interviewing
Our therapy lets you develop necessary skills for sobriety while taking on any mental health obstacles you face. If appropriate, our experienced therapists may prescribe medicines for mental health. You may also find our life skills sessions beneficial as they help you deal with your daily communication while creating a better future free of substance use.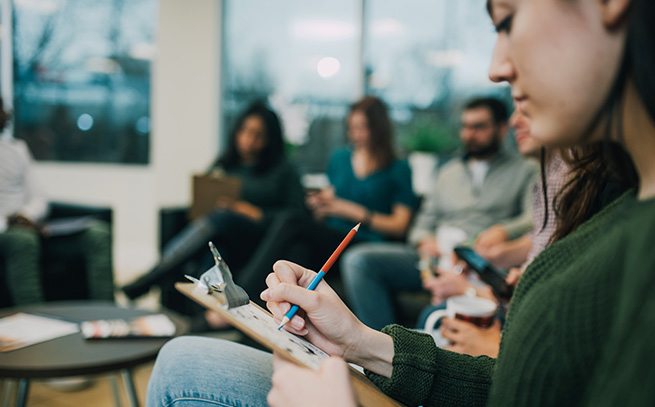 Need Outpatient Substance Use Treatment Near Pompton Plains? Contact Us Today!
If you or a loved one needs specialized care during addiction recovery, call The Counseling Center at 973-453-0808 or complete the following form. We answer immediately, 24 hours a day. You can get help today.